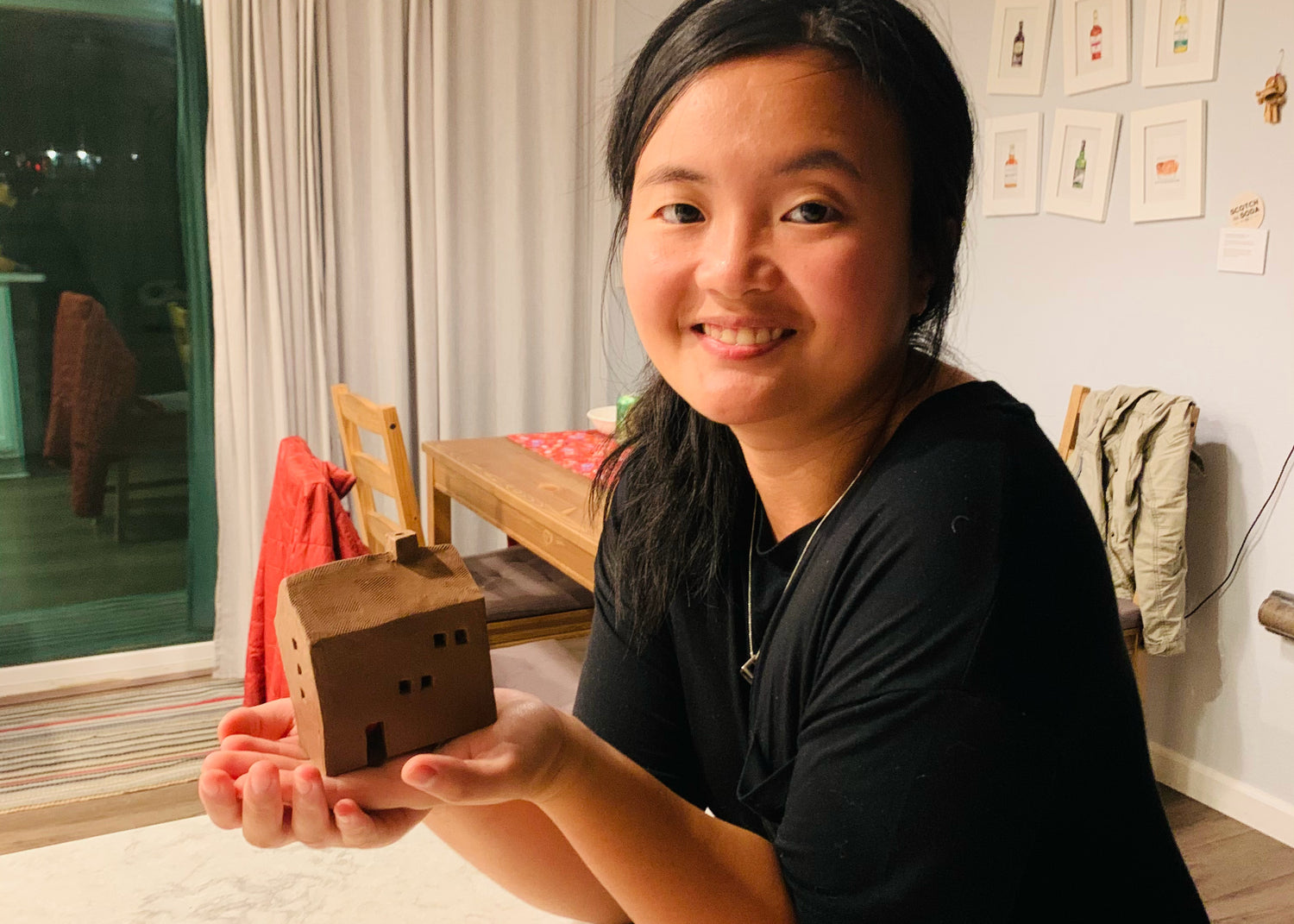 Hi, I am Jingjing
I make ceramic tableware, functional sculptures, and occasionally decorative pieces. My signature style includes anthropomorphic (and sometimes mythological) characters in the form of mugs and vases, including Loch Ness monster, Cthulhu, jackalope, and a range of cute, worldly animals with red blush and bright coats.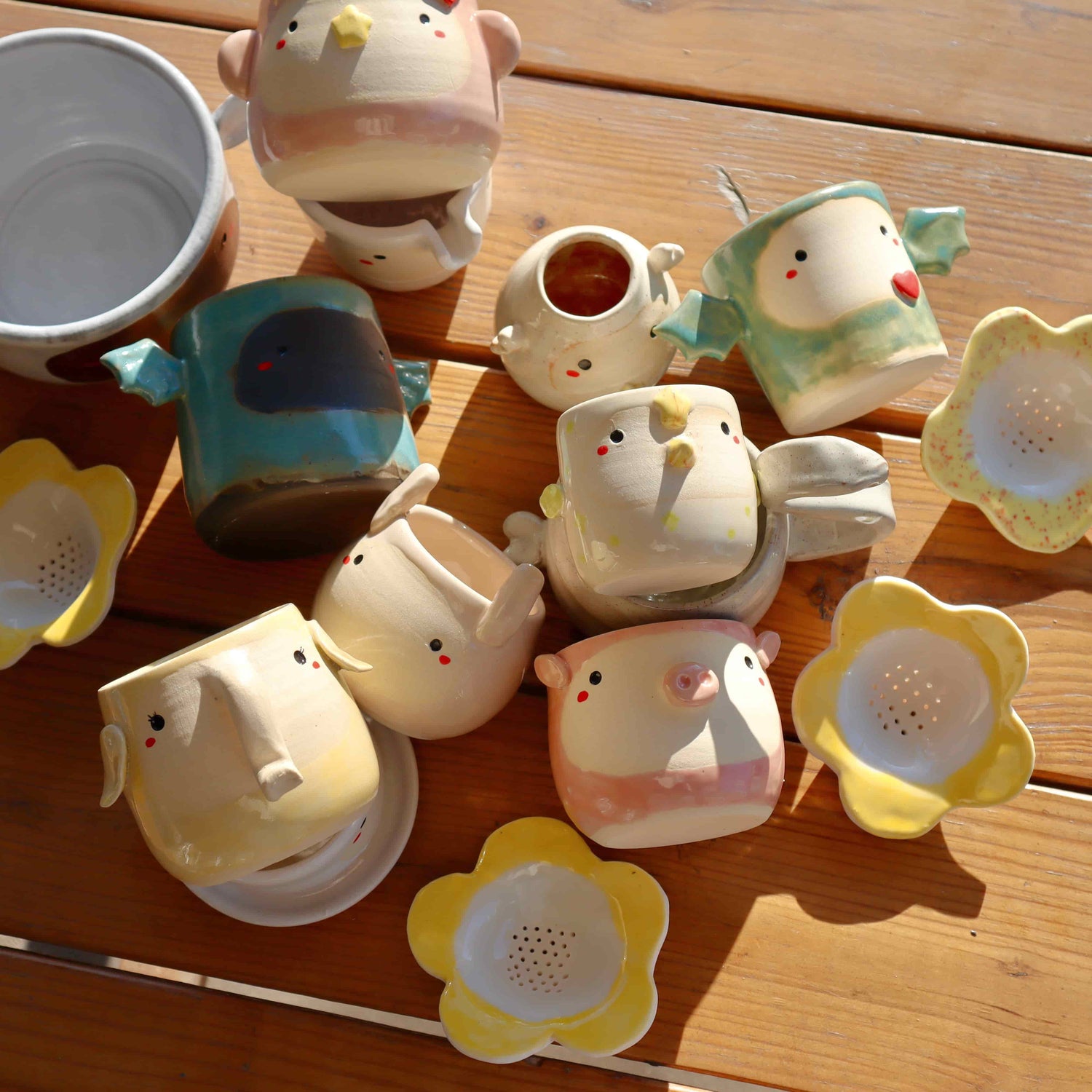 I was born an only child in China during the 90s, having to shouldering high expectations from my parents to rise above the poverty line. Art was a luxury the way I was raised, second to "being accomplished" and "making lots of money." I was enrolled in drawing lessons as a child but was specifically warned not to make a career out of any artistic endeavors. 
When I came to the United States for college, I found myself alone in an unfamiliar country that celebrates individuality and freedom. It has set off a new exploration of my childhood passion. I started to explore pottery, silversmithing, watercolor, and woodworking as a way to express myself in ways I couldn't before.
I started learning ceramics in 2021 from a local studio and started making animal mugs soon after that.
I hope when you hold the ceramics I make, it brings you joy and a moment of zen in this increasingly chaotic world we live in.
Love,
Jingjing